Proven air purifying technology
Eliminate pollutants and odors from your casino floor
Eliminate VOCs & odors
Get rid of harmful VOCs and odors on your gaming floor
Tobacco odors are the number one source of customer complaints for smoker-friendly casinos.
Everyone deserves to enjoy the excitement of a casino without having to be exposed to harmful air pollutants.
Destroy harmful contaminants and create a gaming floor that everyone can enjoy. A comfortable gaming environment will increase the average spend per customer and have a significant impact on your gaming revenue.
Easy Installation
Retrofit to existing HVAC equipment
Instantly oxidizes odors
Destroys bacteria and viruses
Removes embedded odors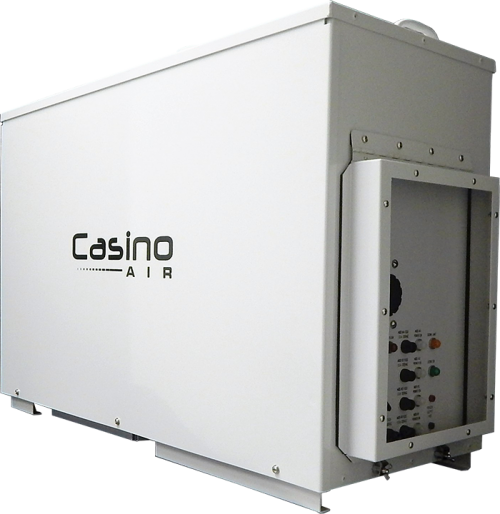 Ready to clear the air?
Clean air is good for business.