A smarter way to improve your air quality
IAQ monitoring is the future of healthy casinos.
Effectively manage what you can't see
Get insights and track air quality data that is vital to occupant health and comfort.
Temperature & Humidity
PM 2.5 – Particulate matter
TVOC – Total volatile organic compounds
CO2 – Carbon dioxide
O3 – Ozone
Lower energy costs
Ventilate the casino based on building activity
Optimize your HVAC system and save money with demand controlled ventilation.
Decrease energy consumption
Extend the life of your HVAC equipment
Reduce carbon emissions
Remove the guesswork and put your air quality on autopilot.
Easily integrate the IAQ data into your existing building management system to have clean, fresh air, constantly delivered to your casino floor.
Save valuable time
Manage your indoor air quality from your computer.
Your IAQ dashboard gives you oversight and control on the health of your casino.
Real-time air quality alerts
Validate performance of IAQ strategy
Control purification and ventilation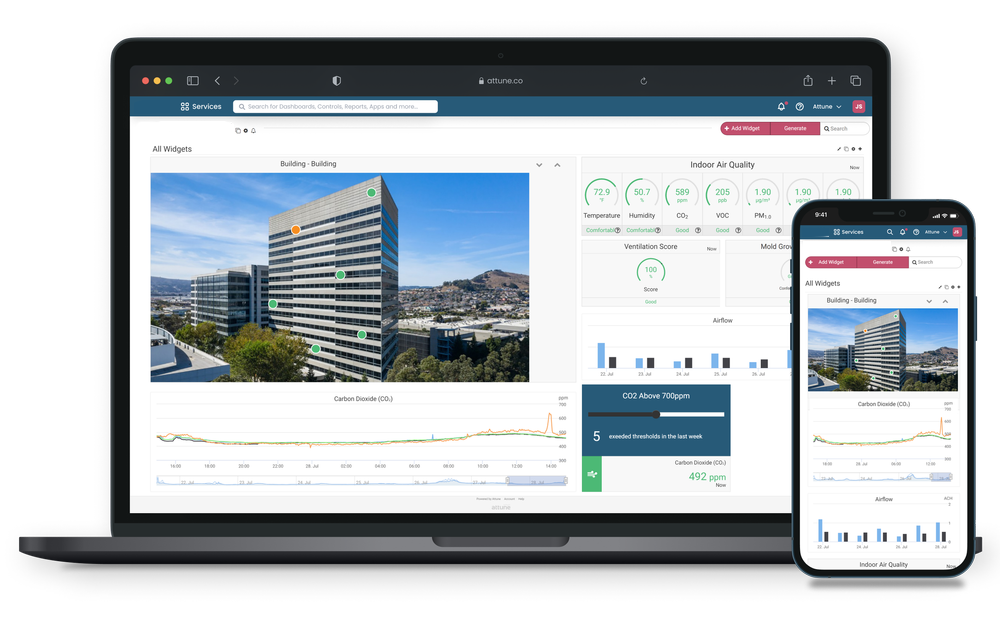 Ready to clear the air?
Clean air is good for business.