Engineered Solutions to Upgrade Indoor Air Quality

Remove Tobacco Smoke and Odor

Destroy COVID-19, Legionella and Other Viruses and Pathogens

Remove Tar, Nicotine, Paper-Ash and Other Microscopic Particulates

Kill Bacteria, VOC's and Carcinogens
Contact us for a No Cost evaluation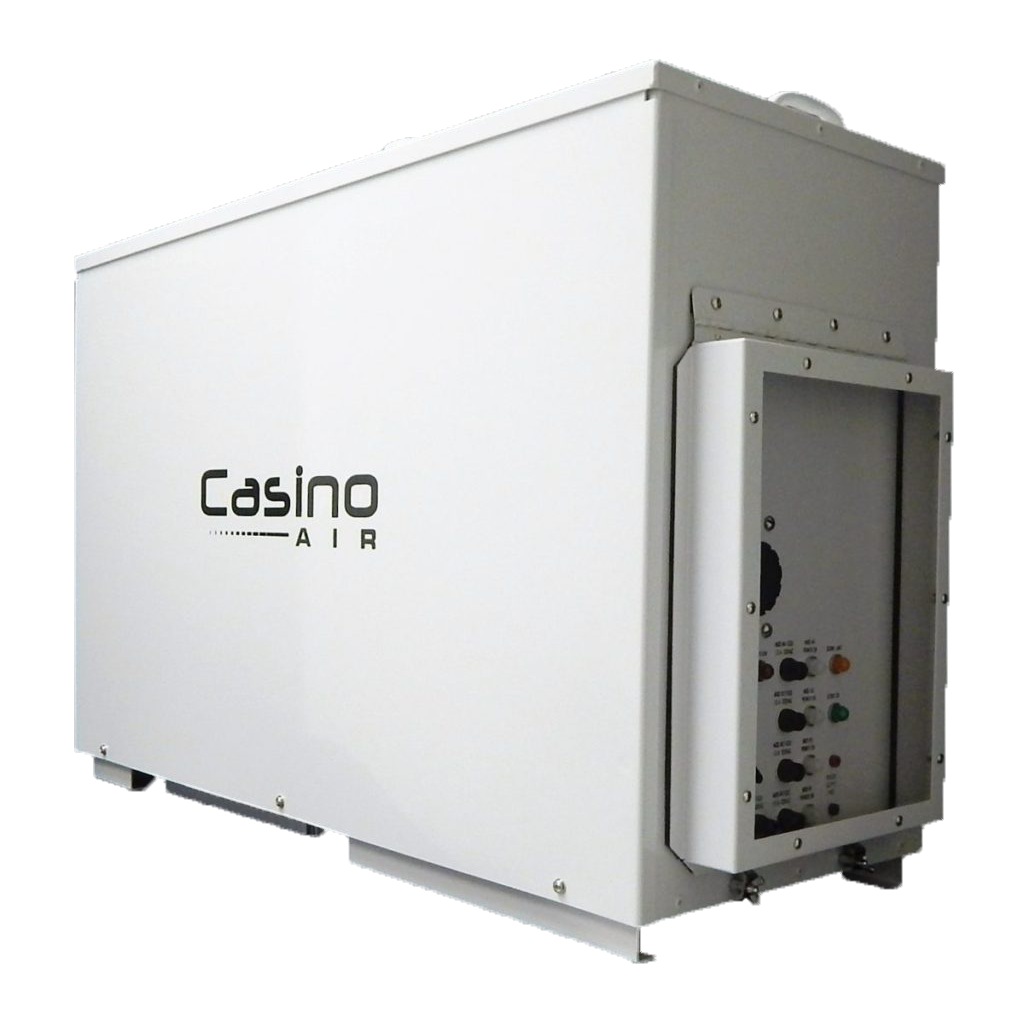 Casino Air Molecular Oxidizers Destroy COVID-19 and Eliminate tobacco Odor
The molecular oxidizers use a patented Singlet PentaRod Core design, a unique 'double-dielectric-barrier micro-discharge' technology, to create activated oxygen. The activated oxygen is injected into the HVAC system and circulated through the supply air ductwork and grilles eventually reaching every surface in the treated area.
Activated oxygen instantly oxidizes and destroys COVID and other viruses, totally eliminates tobacco odors and chemicals in the ventilated space. Over time,  the activated oxygen oxidizes and eliminates the embedded viruses and odors which accumulate in and on the surfaces of the treated areas.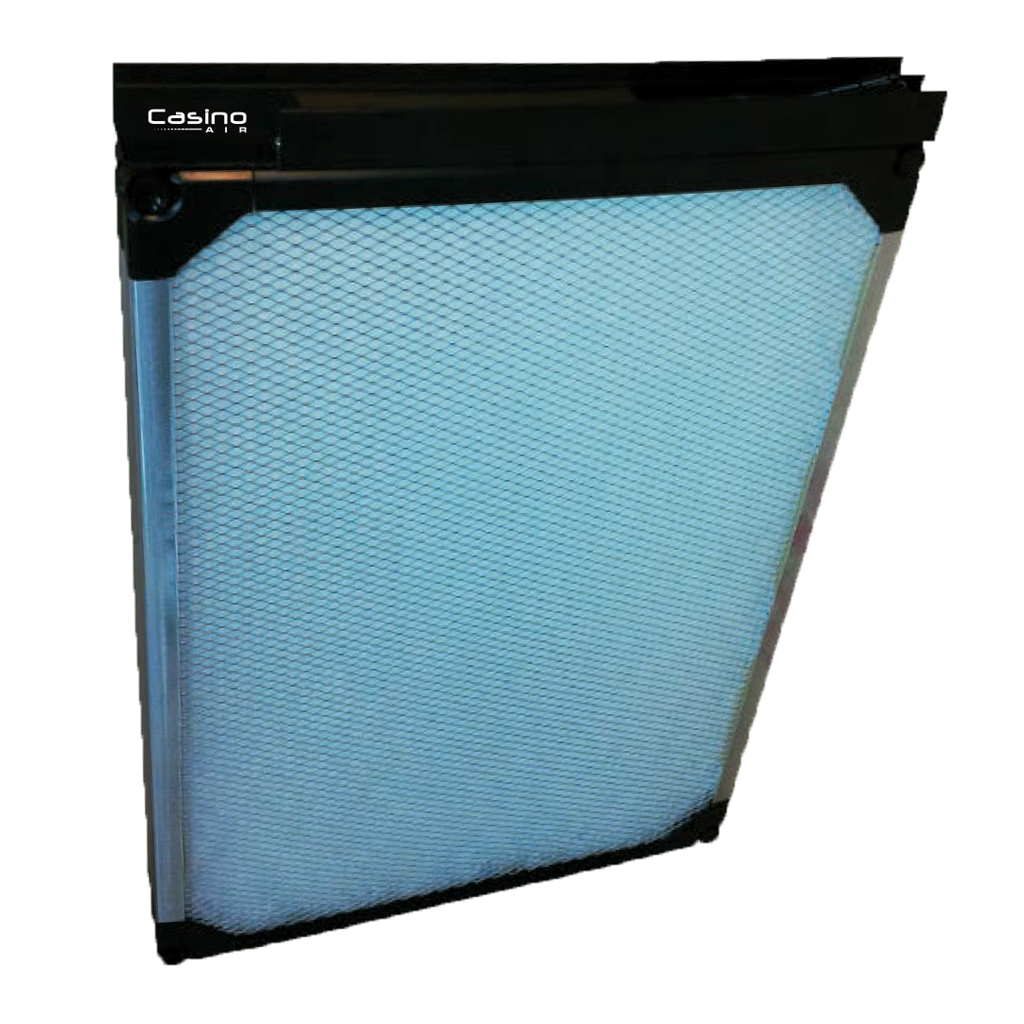 The CA7000 Electronic Air Cleaner Captures COVID-19 and Removes the Smoke particulate
Effectively traps airborne particles as small as .007 microns. Typical passive (non-powered) filters are not effective below .03 microns. Traps COVID viruses, bacteria, tar, nicotine and paper-ash that flows right through typical MERV 8 filters used in most commercial gaming applications.
Low Pressure Drop = Lower Operating Costs
Available in all configurations to suit your specific application requirements. Tandem power source allows banking multiple filters from a single transformer. ASHRAE certified wind tunnel tested to perform at MERV 14-16 in a V-bank configuration with a face velocity of 500 fpm. LEED Compliant: The MERV rating coupled with the use of recyclable materials make it an ideal filtration choice.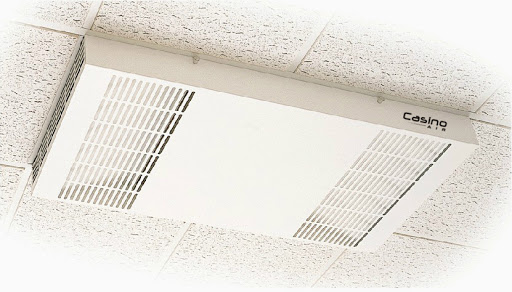 The CA111 Self-Contained Media Air Cleaner Captures COVID-19 & Removes Tobacco Smoke and Odor
Self-contained media air cleaning modules (CA111) utilize various stages of particulate and odor removal filtration for use in smaller areas where air stagnates to improve airflow and remove visible smoke.
Designed specifically to remove pathogens, capture viruses, and control tobacco smoke and odor.
The media filtration removes 100% of the Covid virus and tar, nicotine and paper-ash on first pass.
Optional charcoal modules with a mixture of pure carbon will absorb all tobacco odors and VOC's in smoking areas where molecular oxidizers are not supplied.
Research Shows Activated Oxygen Destroys Viruses
Engineered with a Return on Investment:
Activated Oxygen, Improved Airflow and Proper Filtration tailored to Your Property's Needs
The Best Technology Available to Protect Your Employees and Gamers
Reduction in Energy Costs
Reduced HVAC Operating Costs
Reduced Employee Absenteeism
Reduction in Customer Complaints

Casino Air is the leading innovator of tobacco smoke and odor abatement technology in the world. 
© 2023 All Rights Reserved, Casino Air Inc.